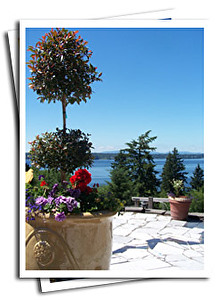 Ahoy Artists!
Anderson Island - June 28, 29& 30, 2013
Come paint something wonderful! Susan Glendenning & Art from the Heart is once again offering a Plein Air - Learn to paint the landscape on location – Pastel Painting Retreat.
E-mail sglendenning@comcast.net for details and a full color brochure about this magical event.
$395 secures you two glorious days of pastel instruction, with demos and one-on-one special instruction, two nights of vacation housing-based on double occupancy, a gourmet meal Saturday evening, plus a Friday night pizza party and Continental Breakfast Sat. & Sunday mornings. Access to terrific island views, beach access and beautiful memories for a lifetime. Enjoy live music and outdoor dining in this arbored, Tuscan-like atmosphere. You will be transported into inspiration heaven. Why not learn to paint en plein-air landscapes & luxuriate in fun- all at the same time?
Reserved housing is limited and on a fist come first serve basis. So secure your space ASAP.
"Susan's love of painting (and life) is infectious and class time with her has been a great inspiration. She is more than a teacher, her positive critiques and generous assistance with the business of art make her a valued mentor." Deborah Henderson 2012
Studio: 360-491-6062
Email: sglendenning@comcast.net
Upon receipt of request or reservation, further information will be mailed to you.